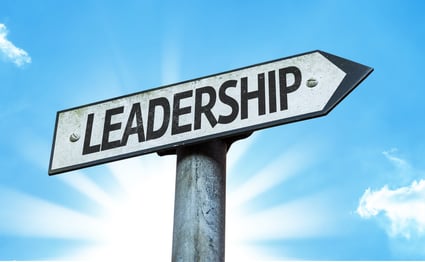 There's no playbook for this one. Leading through a pandemic can feel chaotic and disjointed. Leaders face new challenges such as engaging a wholly remote workforce, navigating a myriad of complex new laws and protocols, and finding a new normal for how and when we work.
It's easy to become distracted, whether by kids (or pets) who encroach on your newly designated work area or by your quest to master the latest live meeting technology. In fact, leaders may find themselves drawn to activities like designing a home scavenger hunt or figuring out the nuances of Slack. In these pursuits we might enjoy a few quick wins at a time when everything feels a bit out of control.
Leading others through and beyond this crisis will require us to face new challenges and new descriptions of what success looks like, while leveraging three key leadership competencies.
Thoughtful, timely communication
With breaking news stories on the pandemic, school closures, small business impacts, and more, employees are already on information overload. Yet they need to rely on company leaders for guidance and direction. Regular communication to all staff that includes organizational news and impacts, training and development offerings, positive highlights and acknowledgements will support alignment and productivity. This is a good time to highlight the demonstration of a cores value or cite examples of creative collaboration.
In addition to organizational communication, make time to reach out individually when possible. Simply asking an employee how they're doing and if there's anything the organization can do to improve their remote work situation has a positive impact. This personal touch can be done with a phone call, email, text, or chat function – the venue isn't as important as the action.
Fuel professional development
Investing in training and development pays off with increased productivity, heightened engagement, elevated morale, and reduced risk. Yet so often we push aside training in favor of firefighting and pursuits of too-tight deadlines. This is the time to focus on strengthening the foundation of your organization by developing your people. Now more than ever, managers need fundamental skills in communication, navigating conflict, leading through change, and managing performance.
Consider brief, focused workshops designed specifically for virtual audiences. Let's face it, most people can't sit comfortably on a webinar for more than an hour, so look for content that has interactive elements and engaging facilitators.
Model the way
Perhaps the most important element of leadership in good times and bad is the ability to model the behavior you expect of others. When stress levels elevate, our organization's values may be put to the test. This is the time to rest on those values; demonstrating that people are indeed your most valued asset, that your customers or clients deserve the very best, and that decisions are made with the highest ethical standards.
Strong leaders face challenges with curiosity and determination. They demonstrate transparency, respect, and an unwavering focus on fostering others' success. And, they don't hesitate to reach out to others to ask for help and expertise. Let this be a time when we not only step up to face new challenges, but step forward to welcome fresh ideas, try new approaches, and invest in the people who will drive our mission into the future.
Swift HR Solutions offers five engaging, 1-hour virtual workshops to support manager training and leadership development in your organization.
Mastering Difficult Conversations – Wednesday, April 15
Tips, Tools, and Strategies for Management Success (Includes complimentary Swift Interviewing Guide!) – Friday, April 24
Managing Change – Friday, May 1
Providing Meaningful Feedback – May 15
Understanding Workplace Styles with DiSC® (Includes DiSC® Assessment and Report!) – Wednesday, May 20
Each workshop is just $155 per participant. Click here to register or visit www.swifthrsolutions.com/workshops.