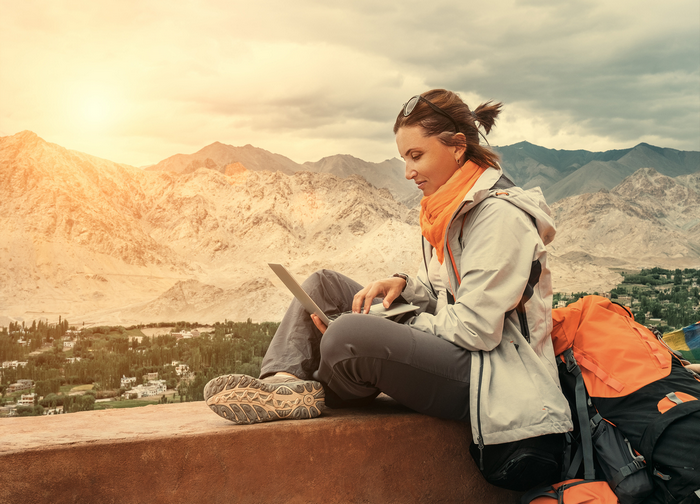 The rapid spread of the COVID-19 virus is forcing employers to consider work-from-home strategies. Now is a good time to revisit some of the ways virtual teams keep everyone connected and engaged.
Talent shortages; the cost of living in major metropolitan areas; increasing competition from behemoths like Amazon and Google; public transit and parking challenges; and peoples' desire to escape the stress of city living in crowded metro areas like Seattle, LA, San Francisco, and New York
… are making it increasingly difficult for entrepreneurial companies to source qualified candidates.
Companies in rural areas have the opposite problem. The talent is concentrated and in-demand in metro areas. Convincing city folk to live in your particular rural town can be a challenge.
Enter the virtual workforce.
With the trend of outsourcing, transformation of technology, and rapidly changing business demands, attitudes about a virtual workforce have finally shifted. There is still a fear that employees will take advantage when they work offsite, but there is a growing contingent of entrepreneurs who have taken the plunge to build virtual teams. They trust there is plenty of opportunity to find and retain motivated talent.
"A major benefit of running a 100% remote company is the flexibility to find and hire the best talent in any state." - Kerry Boyte, Defiant, Inc.
In an article in Forbes magazine Todd McKinnon says:
"A world class company culture is secondary to creating a world class product."

Which brings us to the question: "Which comes first, the chicken (team culture) or the egg (product)."
Either way, how can a company build an effective, high-performance workplace culture if everyone is working remotely?
Defined: Organizational culture is the behavior of humans within an organization and the meaning that people attach to those behaviors.
This is when an HR leader with people strategy skills can help. Success begins when leaders define clear core values and then align everything related to people to those values, from hiring to training and development to performance reviews and terminations.
Much has already been written about corporate values, but clear values really make a difference in a virtual company. Communication without visual and other in-person cues provides fewer clues to clearly and accurately understand expectations.
TRUST
One of my virtual clients says their only formal value is TRUST. Everything stems from that one value. They start and lead from a place of trust. They expect employees to default to trusting each other. As a result, they are able to hire and retain top talent around the world in the very competitive industry of Information Security. In fact, every virtual company with which I have worked has very high retention and performance. Loyalty and high performance abound in companies that allow their employees to work from home with flexible schedules; set clear expectations; and treat employees well.
COMMUNICATION
Beyond being clear and consistent about values and expectations, successful virtual companies do a great job of communicating. They begin with communicating to candidates exactly what they can expect so those candidates can opt-in. Those who are not going to be successful in a virtual company opt out. In addition to setting clear expectations, asking good questions in the interview, and checking references, giving candidates paid projects before hiring works well for assuring mutual fit.
Apps like Slack enable teams to be in near-constant communication throughout the day, and if anyone needs to unplug to focus or run to a doctor's appointment, they just let the team know.
Creating non-work channels such as #pets, #funny, and #travel in Slack enables teams to connect and share on a more personal level to develop relationships.


Work-collaboration channels such as #ideas, #roadmap and #socialmedia enable everyone to keep a finger on the pulse and contribute to the company in areas outside of their defined roles.


Ad hoc chat, phone and video meetings with screen share capabilities are also easy via Slack.
TeamSpeak's push-to-talk feature is invaluable for avoiding the almost inevitable and inadvertent disruptions that can occur in a home office environment when on conference calls.
Zoom is great when you want everyone's live face on the screen, and I have used it for both training and company parties.
CREATIVITY AND PROBLEM SOLVING
Creativity and problem solving are also helpful traits in a virtual company to answer questions such as:
How do I terminate someone effectively and respectfully (and get their company belongings back)?
Should I occasionally fly everyone to one location to be together?
How do I help the extreme introverts on the team be comfortable when we get together in person?
How can I support extroverts in working from home when they feel lonely?
How do we celebrate milestones and successes together?
How do I train and develop people effectively?
How do I comply with legal posting requirements when I don't have a physical break room?
And how can I possibly keep track of all of the laws and requirements in multiple states, counties and cities, and even countries that apply to my company if I'm hiring from all over the place?
What's a fun way to celebrate the holidays together that won't require travel or cost much money?
From the tactical to the strategic, Swift HR Solutions can help answer these questions, develop successful people strategies, and more.
Give us a call today to discuss how we can empower you to achieve the results you want whether your company is single- or multi-location, virtual, or a combination.
---

Creating Lasting Employee Engagement is a SwiftLeadership® Café module.
Subscribing to SwiftLeadership® Café gives you access to:
Customized web portal login access.
A certified SwiftLeadership Facilitator throughout the lifetime of your access.
Each module comes with PPT, complete facilitator guide with facilitation instructions, assessment tools, small group exercises and templates.
Designed to be delivered by leaders to frontline supervisors during their regularly scheduled staff meetings (each module is 30-60 minutes in length). Based on your organizational structure, it may also be self-facilitated by internal HR teams to their leadership teams.
SwiftLeadership Café has an entire menu of choices to enable your organization to create your own internal leadership development program. Each module is 30-60 minutes in length, allowing practical leadership tools to be developed within the organization without taking time away from your day-to-day business.
Learn more about SwiftLeadership® Café here >
---

About the Author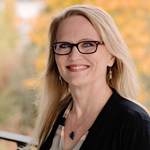 Karina Miller is an entrepreneur at heart. She has been supporting other entrepreneurs and their teams in winning for the past 25 years and currently serves as our Managing Director for Oregon. She's grateful to have spent 14 years of her HR career helping grow Impinj, Inc. from a handful of people and patents to the most successful IPO of 2016.
For the past four years, she has served a variety of organizations as a Sr. HR Consultant and SwiftLeadership™ Facilitator working with high-growth, virtual, and entrepreneurial companies.
Beyond her credentials as a Senior Professional in HR (SPHR) and graduate of the University of Washington, she sees life as an exciting adventure. If you need a partner in your Oregon or virtual business adventure, contact her at 503-305-3772 or karina@swifthrsolutions.com.