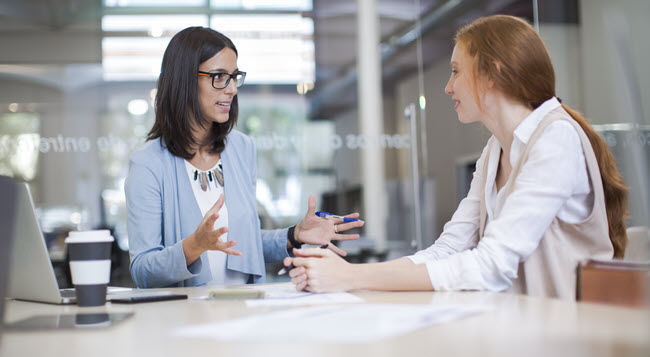 This year, I started an amazing journey. I began my education at Hudson Institute's coaching certification program. I am fascinated by how we transform as individuals. It is the primary reason that coaching is my mission – to focus on human transformation.
How we learn to give and receive feedback is part of this transformation, which is why I read the exceptional book titled: "Thanks for the Feedback: The Science and Art of Receiving Feedback Well" by Douglas Stone and Sheila Heen.
Today I want to share a few highlights about how feedback transforms leaders.
Feedback Receivers

A large focus of Stone and Heen's book (I recommend reading this) is not on how we should all be giving feedback, but more importantly, how we should receive it. Instead of focusing on feedback givers, we should be focusing more on feedback receivers - at work and at home, so that we can all become more skillful learners. They say the real leverage is creating "pull".
If you think about that for a few minutes, then ask yourself, "Are you a receiver of feedback?" and "Do you seek it in all areas of your life?"
If you seek and receive feedback, you will continue to grow and learn.
More importantly, don't just seek it from the people you trust, seek it from the difficult people in your life. Stone and Heen claim that the people you have good relationships with can't help you as much because they don't see your sharp edges. This is where we have the most room to grow. This thought hit me like a ton of bricks and challenged my paradigm to dismiss feedback from difficult people. I am now more attentive to it and hope to learn from them! (If you know me, that does not give you a license to be more difficult.) 😊
Stone and Heen recommend asking:
"What is one thing you see me doing that gets in my own way?"
or:
"What is one thing you see me doing or failing to do, that is getting in my own way?"
or:
"What's one thing I could change that would make a difference to you?"
I have worked with millennial leaders who are consistent with asking these types of questions and I enjoyed seeing them grow their skills and evolve as leaders. Even as an experienced leader, you can benefit with a similar mindset as you advance your career.
The Dreaded Appraisal

I was thinking about what Marcus Buckingham and Ashley Goodall have to say in the article, "The Feedback Fallacy". It addresses the good old performance management system – the system that many of us in HR (those of us who are unconventional HR professionals anyway) have learned to dread. They claim the number one problem with feedback is that humans are unreliable raters of other humans.
I couldn't agree more!
Study after study has proven we don't have the objectivity to rate each other on competencies in performance evaluations. Has anyone ever liked receiving a rated performance evaluation? Truthfully, in my 20 plus year HR career, I have never seen a system that has worked better than just plain old good leadership practices – giving your employees real time feedback and instruction.
Daniel Suwyn walks through his research and prediction of a 'stormageddon' for companies and offers his thoughts about feedback in this TedxTalk:
Do you avoid giving feedback?

Over my 20-year career in human resources and organizational development, I have been fascinated by how managers avoid giving feedback. Researcher Brené Brown observes that a lack of meaningful feedback was the number one reason cited by talented people for leaving an organization.
Which should prompt you to ask yourself these four questions:
Do I avoid conflict?
Why avoid doing it?
Am I focusing too heavily on my lower performers?
What about the high performers on my team? Do I provide the feedback and direction they need? (They need to stay engaged and challenged.)
One size does not fit all

One last thought I want to leave you with. Feedback does not fit everyone the same, everyone received it differently. I have found it beneficial to ask my clients how they like to receive feedback. Don't assume your team wants to receive feedback equally the same.
For a long time, situational leadership theorists like Ken Blanchard and Paul Hersey have been scientifically proving that one size definitely does not fit all when it comes to leadership practices.
We are dealing with human beings and we are all different – and the same applies to how we receive feedback. Some of us like it soft, some of us like it straightforward and direct. It is ok to ask people in your life how they like to receive feedback.
Manager's Feedback Checklist

to

Awesomize

a Team

If you are interested in improving your ability to get feedback, you are welcome to use our checklist!
---
About the Author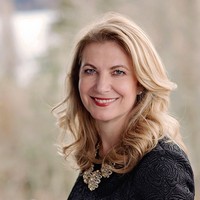 Melanie R. Vargas, SPHR, SHRM-SCP, President
For the last 20 years, my career focus has been partnering with entrepreneurial companies and helping them to achieve their goals through their greatest assets. I absolutely love working with startups and building teams from the ground floor. My greatest joy has been working with leadership teams and creating pathways for them to be their best.