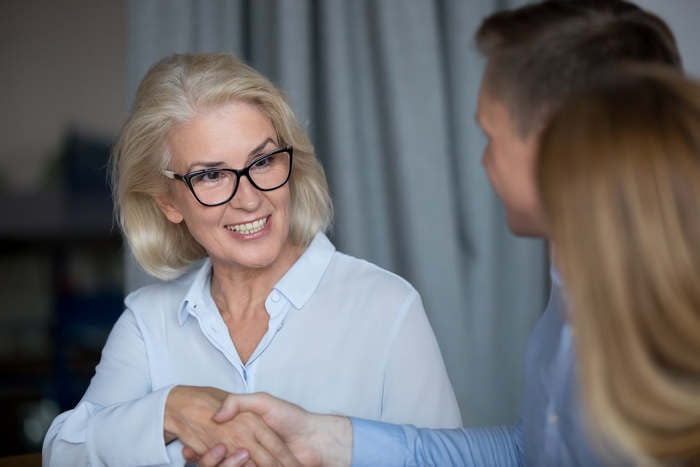 Search "HR to Staff ratio" and you'll find all kinds of formulas and assertions about when you need to staff a human resources function. Do you do this for finance, business development, product management, and other key functions within your organization? Probably not.
Most CEOs don't think much about HR until they recognize that valuable time, and that of other executives, is being swallowed up with recruiting, wading through reorganizations, navigating compensation decisions, seeking resources for staff development, and handling an ever-growing maze of compliance requirements.
Whether leading a startup or a complex global organization, most CEOs would agree that people are your most valuable resource. Mergers and acquisitions typically fail not due to finances, but due to culture clashes and people matters. And the impact of untrained managers, uninformed staff, and poorly structured organizations is substantial.
Yet so often CEOs rest on outdated beliefs about HR being the politeness police, the compliance people, or the payroll processors. If that's what HR was all about today, most of us could agree that it would not be worth the budget line.
It's time to put aside visions about the old "personnel department" and embrace the opportunity to positively impact the company's bottom line through an optimal human resources function.
But what does an HR function look like when you're a relatively small organization? Are your needs less critical because you're at 10 or 30 employees? Probably not. So why not bring in someone with depth of experience and a wealth of knowledge to set a solid, scalable foundation for your business? If your human resources function starts by aligning people practices and needs to the strategy and desired culture, you've got a competitive edge. Conversely, if you start your HR function by allocating some of your assistant's time to handling employee relations matters or asking the finance team to drive an organizational restructure, you're draining time and money from the business while increasing risk.
Consider engaging a VP-level or Director of HR practitioner with a generalist reach. In this model, you engage a seasoned HR leader who brings the flexibility and experience to build a strong foundation. This is an ideal, lower cost solution for startups and growing companies that aren't ready to hire a full-time practitioner but want to leverage both a strategic and tactical HR skill set.
With added organizational size and complexity, a multi-state or national presence, an evolving structure, or an elevated commitment to professional development and an optimal culture, it becomes necessary to fully staff the HR function. While there's no "one size fits all" methodology, here's a case for hiring a Director-level practitioner as the first role on the HR organizational chart.
Why a Director?

Most organizations' needs are varied; covering multiple specialty areas of HR. If a company initially hires to the current "heavy need" area (e.g. recruiting or total rewards specialist), the lift necessary for that person to meet the longer-term/wider needs would be extensive.
A voice at the Executive team table is appropriate; which requires an executive-level practitioner.




The Director would have the depth of experience to be able to think strategically and with longer-term vision while forming practices, procedures, and methods to tackle tactical elements of HR.


The HR leader partners and collaborates with members of the executive team on strategic initiatives. Needed competencies would generally not be found in someone operating at a junior level.



In time, and with anticipated added complexity and growth, the Director would hire a generalist or coordinator-level support person to cover tactical HR needs. For companies who have a "grow our own" development philosophy, this enables those junior-level staff members from other disciplines to enter HR with strong mentorship and the ability to develop in a high-functioning environment.
The Value Proposition

The Director of Human Resources develops and drives global talent strategies that achieve organizational objectives and optimize human capital. Here are some responsibilities typically handled by an HR Director.
As a member of the executive team, serves as internal consultant on performance management and professional development; structuring processes, training staff and managers, and providing guidance to fuel top performance and high engagement.





Designs, shares, and trains managers and leaders on management procedures and best practices, sponsoring ongoing professional development and risk management.




Serves as subject matter resource on workforce planning and organizational structure optimization.



Develops and refines total rewards structure; assessing compensation and benefits to market and internal equity.





Collaborates with finance to manage time & attendance and support sound payroll practices.





Leads talent acquisition function.





Diagnoses, researches, investigates, reports on, and guides staff and leaders in addressing employee relations matters.





Provides organizational change management guidance and training to minimize impact of change on productivity and morale.





Leads internal communication on HR matters of significance.





Project manages large-scale HR initiatives such as M&A, reorganizations, and downsizing.





Manages HRIS optimization and administration; ensuring data integrity and accuracy in reporting.





Assesses and reports on key human capital success indicators; developing and facilitating plans for continuous improvement.





Proactively assesses compliance and areas of risk to support a safe, healthy, and productive workplace while minimizing exposure to risk.
Beyond the Skills, Certifications, and Related Experience

When staffing the HR function, it's important to interview to competencies rather than simply years of experience and hard skills. Strategic and operational plans, along with the desired or defined culture, can help surface these. For an HR Director position, assessing composure, approachability, business acumen, conflict management, integrity, and interpersonal savvy, among others, would be key.
Accountability Drives Results

Getting the right person at the right level is important. Setting expectations and holding them accountable is critical. Your HR leader is a strategic business partner who you should be able to rely on to surface and resolve concerns, provide innovative solutions, lead complex initiatives, and optimize talent to fuel the organization's strategy. Set the bar high.
About the Author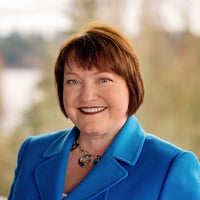 A results-driven human resources leader, Kendra develops and implements talent solutions that fuel company strategy and enhance organizational effectiveness. She draws from her background in business management and over 20 years in top HR roles at technology, professional services, and nonprofit organizations to optimize human resources in regional, national and global environments.
Kendra has expertise in organizational design, change management, M&A integration, large-scale HR project management, internal communications, management training, and leadership development. With a collaborative and energized style, she brings trusted business partnership and a fresh perspective that aligns talent, business, and culture.
Kendra is a certified Senior Professional in Human Resources (SPHR), certified DiSC® facilitator, and Senior Certified Professional through the Society for Human Resources Management (SHRM-SCP). She has a BSBA from the University of Denver. She is an instructor with Lake Washington Technical College's Leadership Development Program and Seattle Jobs Initiative/South Seattle Community College's workforce readiness initiative.
- Kendra Fuller, SPHR, SHRM-SCP, Senior Consultant
---
Do you have someone on your team who wants to accelerate their leadership development? We have another Next Level Leadership Development Workshop scheduled!
These fill quickly, so register here soon for the next workshop on September 13th from 8:30am to 12:30pm.