Oh no! It's time for a difficult conversation with one of your team members. That sounds just about as fun as cleaning that funky drip tray under the refrigerator. You dread doing it; you're not sure what you'll uncover; and frankly you'd like to avoid it at all costs. Perhaps you weren't aware that there's a drip tray under your refrigerator? Trust me, it's there. And it needs attention.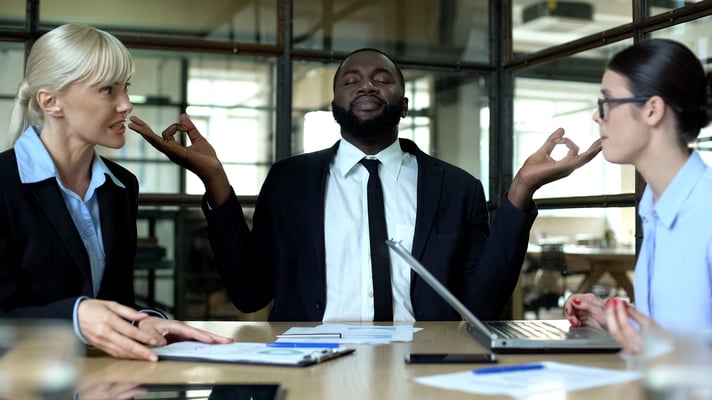 As a manager, having difficult conversations is a key part of your role. Whether you need to address unwelcome behavior, correct a performance issue, or navigate an interpersonal conflict, it's your job to act. You owe it to your team members and to your organization.
Try these five simple tips to support your success:
Develop key talking points. Identify a few statements that convey your core message and write them down. Keep them visible during the meeting to serve as conversation anchors; enabling you to maintain focus.


Have a prop. Bring your water, coffee, tea or protein shake to the discussion. Conflict can lead to a dry mouth, so taking a sip can keep you from feeling parched. But even more beneficial will be the ability to pause, lift your beverage, and take a drink when you need a moment to process what's been said or to form a response. That brief moment can mean the difference between a defensive reaction and well-thought through response.


Neutralize yourself. Imagine yourself as a consultant who is demonstrating how to navigate a challenging conversation to an audience of new managers. Maintaining a calm demeanor and focusing on the objective facts will support focus on your key talking points while minimizing a defensive response.


Pre-write the follow up. Let's face it, after a difficult conversation the last thing you'r probably wanting to do is document. Yet sending a follow-up is important in emphasizing your message and providing a record of your discussion. Pre-write the follow-up email or memo that you'll send to the team member after you meet. Use your key talking points as anchors and build a message that starts with "Thank you for meeting with me today." Doing this ahead of time keeps you focused, supports covering all the necessary points, and enables you to simply make a few edits before sending the documentation to your team member after the discussion.


Have an exit strategy

. Sometimes things go sideways. If emotions elevate or the discussion turns in an unproductive direction, it may be appropriate to close the meeting. Be prepared with a phrase such as "I'm going to close this discussion now and reschedule it for another time." If there's any possibility of escalated conflict, consider asking a trusted colleague to be nearby to provide support or assistance.
Navigating conflict is a key management competency. Swift HR Solutions offers an off-the-shelf module "Managing Conflict" through our SwiftLeadership® Café product line, along with facilitated management training on this topic.
Register for Navigating Conflict for Win-Win Outcomes, and other Swift Leadership® workshops such as Effective Communication, Coaching and Feedback for Results, and New Manager Development at SwiftLeadership® Development Workshops, and elevate your management skills to a new level!
---
About the Author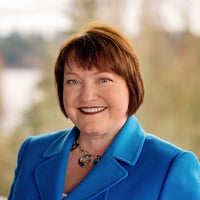 Kendra Fuller is a results-driven human resources leader, Kendra develops and implements talent solutions that fuel company strategy and enhance organizational effectiveness. She draws from her background in business management and over 20 years in top HR roles at technology, professional services and nonprofit organizations to optimize human resources in regional, national and global environments.
Kendra has expertise in organizational design, change management, M&A integration, large-scale HR project management, internal communications, management training and leadership development. With a collaborative and energized style, she brings trusted business partnership and a fresh perspective that aligns talent, business and culture.
Kendra is a certified Senior Professional in Human Resources (SPHR), certified DiSC® facilitator, and Senior Certified Professional through the Society for Human Resources Management (SHRM-SCP). She has a BSBA from the University of Denver. She is an instructor with Lake Washington Technical College's Leadership Development Program and Seattle Jobs Initiative/South Seattle Community College's workforce readiness initiative.